Please be advised that all written comments submitted to the New York Independent Redistricting Commission are public records, and that written comments may be published on the New York State Independent Redistricting Commission website.
Meeting Schedule
The meeting schedule has not been finalized
Refer to the map below to locate your region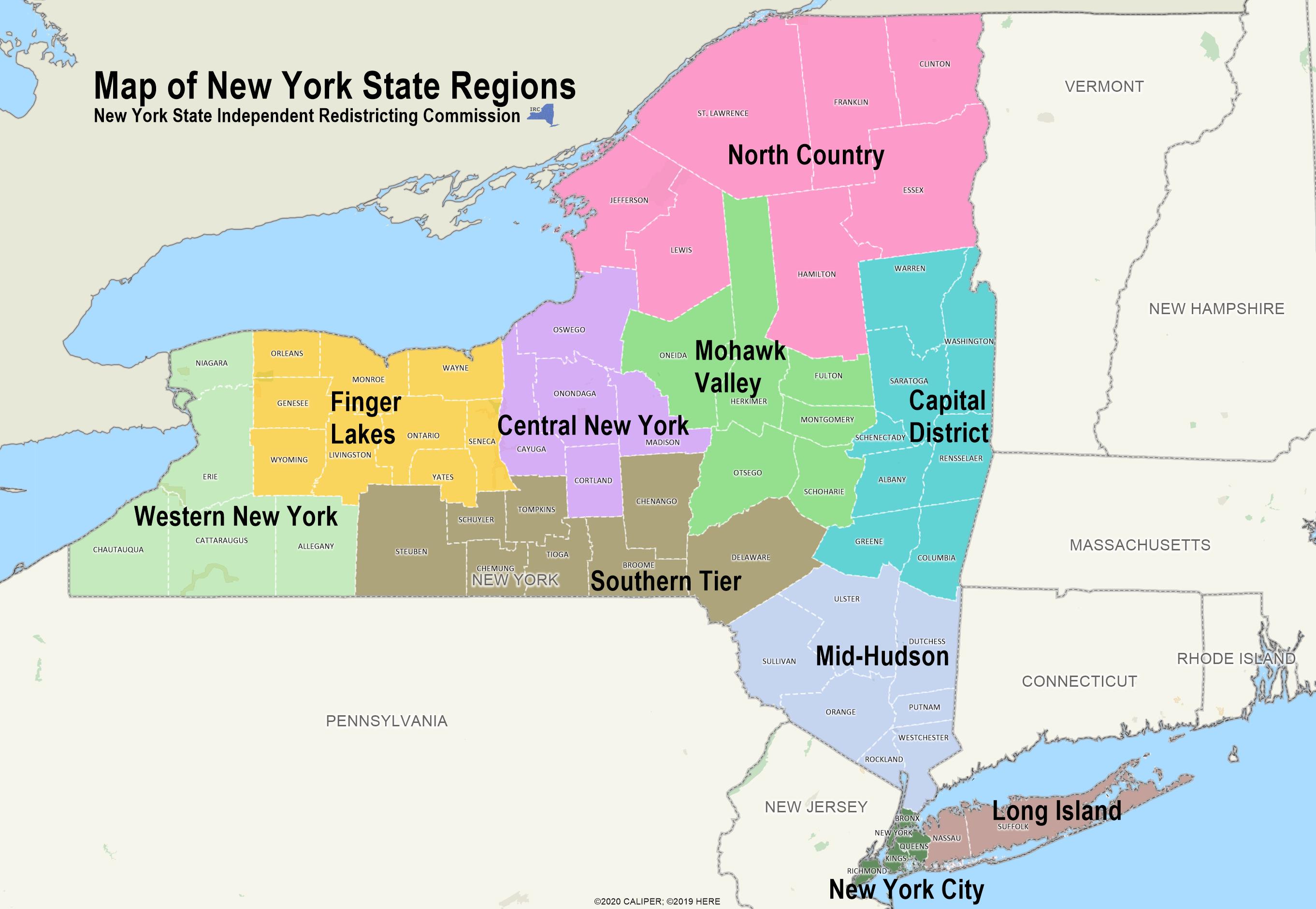 Virtual Hearing Guidelines
The Independent Redistricting Commission of New York State is holding public hearings throughout the state to solicit input from all New Yorkers. As the IRC embarks on the process of drawing the future district lines of New York State, feedback and guidance from the residents of New York is of the utmost importance and at the core of the Commission's goal to fairly and equitably redraw Congressional and State Legislature lines.
These hearings are the best opportunity for New Yorkers to participate in this process. The Commission looks forward to hearing from you and your community.
Please be sure to register no later than two (2) days prior to your community's hearing.